What We Do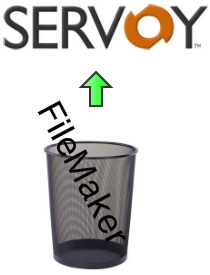 We convert your FileMaker™ application and data into a Servoy application talking to a standard SQL database.

Your application can then be deployed as either a Java application or a browser-based web app or both.

Once your system is converted, we deploy and maintain it for you

We can train your development team in Servoy & SQL so they can continue maintenance.